When you are managing devices with Microsoft Intune aka Microsoft Endpoint Manager it's great to control BitLocker but silently enabling BitLocker for all devices is even better.
Here is everything you need to know to silently enable BitLocker with Intune.
Disk Encryption Policy Profile
First up we need to create a disk encryption policy profile that we can use later on with our configuration profile. The Disk Encryption Policy Profile by itself really does nothing other than defining the settings that will apply when referenced by a configuration profile.
Login to Microsoft Intune admin center
Click on Endpoint Security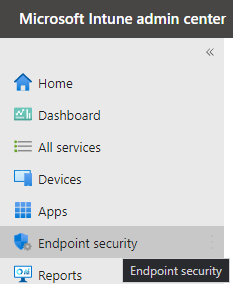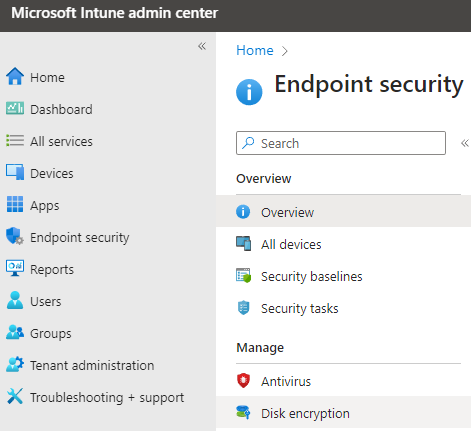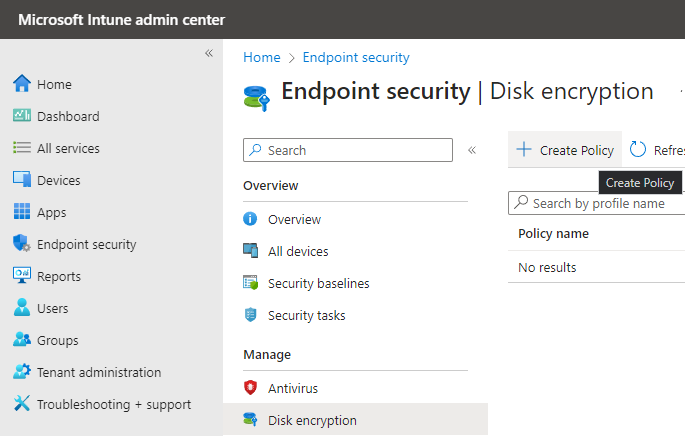 …